The easy way to enjoy casino slots
There's no denying that slots are fun; in fact we'd even go as far as to say they're the most exciting collection of games you'll find at any online or mobile casino! The only problem we've found they have is the choice – there's simply too much of it! While most of the games you'll run into are excellent games(and they'll all be excellent if you're on Cool Play Casino) there's simply so many of them to choose from the odds of you finding your favourite one quite early aren't exactly slim!

This is obviously a good problem to have as it means you've got a lot of excellent games to get through however there is a solution to this and it comes in the form of free casino slots! Free casino slots are exactly what they say they are – free slots you get to play at the casino! Not only are they free games you get to play but they're actually the very same games you'd play if you wanted to play with some cash. There's no real money prizes involved with free casino slots however that's not what they're really there for as you'll soon find out.
The main purpose of free casino slots
The main reason sites such as Cool Play Casino offer free casino slots is because it gives you the player an opportunity to try out the many games on offer to see which ones are your favourite before you start playing for real. If your favourite theme is cowboys and there's three unique slots with a cowboy theme then by playing the free casino slots you'll be able to find out which of those three is your favourite and you can focus on playing that game over another.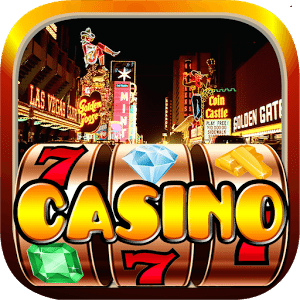 To take an even simpler argument all we have to imagine is when a new slot is released onto a casino. Since it's new you won't exactly how the features are going to be playing out, or how the game looks and feels, and if there's any decisions that need to be made in the features you'll want to know what they are before you play for real. Free casino slots allow you to do this not only helping you get to grips with how to play the game, but also working out whether or not it's a game you enjoy playing!
It's not a great feeling having to spend your own money playing a game that you don't really like in the end, or one that wasn't as good as you'd hoped it would be. Online and mobile casinos such as us here at Cool Play Casino care about your needs and we wouldn't like you to waste your money on a game you didn't enjoy. This is the main reason as to why you'll find free casino slots and we'd say it's the main reason for you to play them!
You don't need to play for cash
That said however, if you simply enjoy playing slots for fun and you don't care all that much about making the big bucks then you can always choose to play free casino slots for the fun they can offer as well!