Slots have benefitted the most from online casinos
If there's any game that's benefitted from being in the online world it's slots and that's mainly due to the fact that games can be built with so many unique themes, styles, bonus features, and prizes that there's always going to be at least a couple of games that are exactly in line with what you want to see. In fact pretty much every site you''ll come across will be able to at least offer you a few hundred games if not more nowadays and Cool Play Casino are no different as we have over 500 unique slot titles for you to try your luck at.

The one drawback to having this many games available to you is it becomes a little bit troublesome to find the game you're going to enjoy the most. This is where free slot games come in however! If you had a choice of two games and you wanted to know which game was better you'd probably play one, play the other, and then decide which one you enjoyed the most. This becomes a lot harder when you have over 500 games to choose from as who really has enough money to play that many games, and as new games get released that number will only increase further!
Free slot games are the perfect solution to this as now you'll be able to try any and every game you fancy free of charge! Free slot games are the exact same games as the regular slots are from the soundtracks and looks all the way to the features and prizes – the only difference is with the free slot games there's no actual prizes involved!
The whole point of free slot games
This isn't really the point of them though as free slot games are designed to give you the chance to see what games you like the best without ever having to waste any of your own money. We at Cool Play Casino, and we're sure every other site out there have your interests in mind and we know that you don't want to be paying to play a game you might not even enjoy. We want you to be able to spend your money on games that you know you'll enjoy and so this is the perfect solution to that.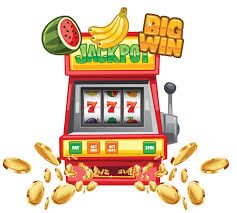 This is especially true when a new slot has been released as expecting someone to pay to play a game they've never played before doesn't seem very fair. If you want to get used to how the game works, what the features are like, and whether or not you're going to like it you have to play around with it for yourself as reviews of these games won't always be able to tell the full story!
So if you're wanting to try out a few games to see which ones you'd like the most, or if you're brand new to the online and mobile casino world and you'd like to understand how slots work then your solution is free slot games as they'll give you the answers to all your questions and even let you have some fun while doing so!