A live casino is a different experience
 When you think about playing online; we're sure the majority of you are thinking it will be more like playing computer games than anything else. That image is changing quite rapidly however as live casinos online are the big thing; and they're not exactly what you'd call a computer game. This is something you'll quickly find out anyway as you'll be playing face to face with an actual dealer! Not a computer!

A live casino online is exactly what it says it is. A casino the same as the one you'd expect to see if you walked into your local casino. Except for the fact the only way you'll be able to gain entry into this casino is through an online site. This is a benefit and not a hindrance though as you'll be able to get the same personal experience you're used to receiving; except you'll be able to do it at a time and place that's convenient for you. Not only that but you'll also save an incredible amount of time too. This is because there's no travelling involved in playing at a live casino online. So that's just more time you can spend playing your favourite games instead!
Where to find live casinos
A live casino online can be found at pretty much any online or mobile casino UK online. If you want to save yourself the hassle of finding one though you can  certainly do so. Simply click on the "live casino" tab on the Cool Play Casino homepage to jump straight into the action.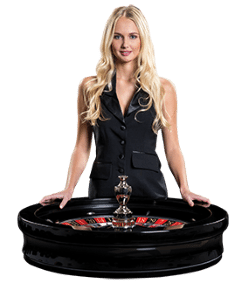 From there you'll be met with every available live casino game. Then when you've clicked on the game you like the look of a live stream of that game will appear on your screen ready for you to play. A live casino online plays pretty much the exact same as an online casino. If you wish to make a bet you click once on the chip you'd like to bet with and once more on the betting mat where you'd like to place it. There's even little features around the table that will give you extra stats, speed up the betting, or allow you to cancel any bets that are currently on the table. This should make the games as easy to play as they are fun!
So if you're new to the online and mobile casino industry our suggestion would be to first stop by a live casino online. This way you're able to get that same rich casino atmosphere you're used to getting without sacrificing anything to get it!