About live dealer Blackjack
There's a brand new game that's sweeping the nation and it's live dealer Blackjack. So if you haven't heard about it just yet then read on as we're sure you'll want to know. We may be exaggerating just a little bit here as live dealer Blackjack is not exactly new. In fact it was first launched nearly two decades ago around the advent of online casinos however it's new in its current form and with the massive advancements in the live streaming media over the last few years it's finally blossomed into what everyone thought it eventually would be!

If we're just talking gibberish to you right now let us explain what live dealer Blackjack is so you know what we're talking about. Live dealer Blackjack is the same game of Blackjack that you're used to playing down your local casino except you'll be playing it through your laptop or pc instead.
Rather than you being at the casino a high tech camera will be there in your place picking up every little thing that's going on in the casino including the sounds too. When you decide to make a move in the game you're playing the dealer will then act out what you've done just like they normally would and you can chat along to them as you play and they'll respond to you in real time.
What live dealer Blackjack offers
What live dealer Blackjack does is it gives you that engaging and personal experience you love so much from your local casino and it lets you have it whenever you want. Live dealer Blackjack is available to be played 24 hours a day and 7 days a week so anytime you're in the mood to relax and play your favourite game now you can!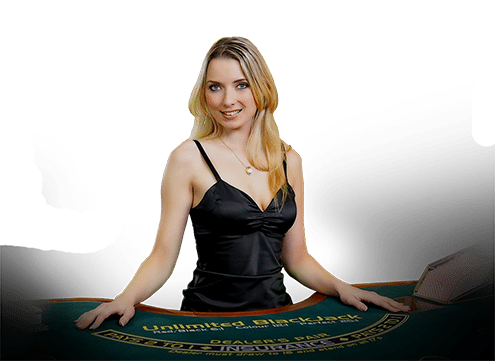 The final point we have for you regarding live dealer Blackjack that you may not realise is that there will be more tables and games open to you then you've ever had available to you before. We're not just talking about multiple tables of the same game here either we're talking about all the many variations that the game of Blackjack has such as double up Blackjack and Hi Lo Blackjack to name a few!
So if you're looking for a game that has a vibrant atmosphere, you can play whenever you want from the luxury of your own home, and comes with many cool variants then you don't need to look any further than live dealer Blackjack!