About live dealer Roulette
If you're new to the online world then we can't wait to tell you about live dealer Roulette as this is the perfect way for you to get your Roulette fix without having to sacrifice any of the quality! How live dealer Roulette works is rather simple too and if you've had any experience playing at an online casino before then you'll already be up to scratch on what you need to know.

If you haven't then it will only take a few moments for us to get you up to speed. We'll start by explaining how live dealer Roulette works. If you can imagine your local casino where all the dealers are there playing out the various games and all the sounds of the casino are going off around you. That's what live dealer Roulette is like. The only difference is instead of you standing there in front of the Roulette table it will be a live streaming camera in your place instead picking up anything and everything that's going on around it.
So if the dealer starts to spin the ball around the wheel you'll see it there and then in real time and you'll be able to hear the ball as it whizzes past too. What makes live dealer Roulette even better though is the fact it's truly an interactive experience as not only can you see everything your dealer is doing in realtime, you can also have a free flowing conversation with them too so it's a very personal and immersive experience. This is one of the main reasons as to why live dealer Roulette is such a massive hit with players and why it's continuing to grow as one of the most popular games in the casino.
The easy part about live Roulette is the playing
Playing live dealer Roulette is incredibly easy to do as well which is another positive factor in its favour. When you enter the live casino lobby you'll be met with plenty of Roulette tables and all its variations for you to choose from and when you make your selection a livestream of that game will pop up on your screen.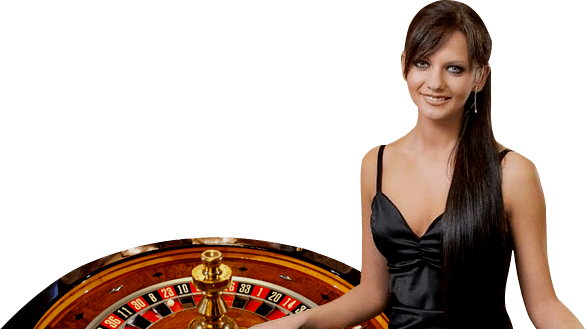 From here you only need to make two clicks in order to place a bet with the first of those being to click on the chip denomination you'd like to bet with and the second of those being a click on the betting mat where you'd like to place it. You can keep clicking on the betting mat to place more and more chips and if you're ever unhappy with the bets you've made there's a remove last chip or remove all chips button for you to use.
There will be a timer running down on the screen letting you know how long you've got before the dealer will spin the wheel and once they do you can sit back, relax, and watch the action unfold – maybe even strike up a conversation with the dealer while it's going on.
That is essentially everything you need to know about live dealer Roulette as the game is as easy to pick up as it is fun to play!