Why you should be stepping up to the live Roulette wheel
If you're just about to start your journey into the wonderful world of online and mobile casinos and you're also a Roulette fan then we've got one must stop destination for you…the live Roulette wheel! If you don't know what we're talking about then you must be new as live Roulette is one of the best and most popular ways for Roulette players to play their favourite game. Playing at the live Roulette wheel combines the best parts about playing at an actual casino with playing at an online one.

When you make your way over to the live Roulette wheel you'll be met with a live stream of an actual Roulette table in an actual casino and you'll have a live Roulette dealer stood at the table ready to make the magic happen. You can talk to this dealer any time you want by entering a message in the chat box and they'll be able to reply to you right away which gives you the opportunity to have a free flowing conversation at the live roulette wheel any time you'd like which helps to create an immersive experience like no other!
The fact you can open up your mobile phone wherever you are in the world and be met with the live Roulette wheel and its dealer is another highlight to choosing this medium as your way to play. No longer will there be boring commutes on the train, boring lunches at work, or boring anythings for that matter as any time you want to play you're just a few clicks away!
Learning live Roulette is the easy part
The best part about playing at the live Roulette wheel is just how simple it is to play. Once you load up the table of your choice you'll then only be two or three clicks away from placing a bet and you can spend the rest of your time focusing on the action or chatting with the dealer.
To place a bet at the live Roulette wheel you first need to click one of the chips at the edge of the betting mat you'd like to place a bet with, and then click once more on the betting mat where you'd like to place it in order to make the bet. There's nothing more to the live Roulette wheel than that and there's even additional betting buttons there to help you remove chips or speed up the betting action!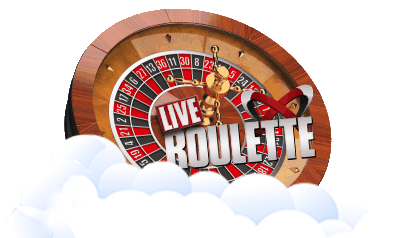 So if you love Roulette and want to get the best of the online and real worlds then there's no place to be other than the live Roulette wheel!