An easy way to play Roulette
Attention all Roulette players! If you absolutely love the thrill and excitement only the Roulette table can bring and you'd like to get even more of it than ever before then listen in as we're here to tell you about the easiest way for you to get your Roulette fix – mobile Roulette!

You don't need to have played at a mobile or even an online casino before to be able to enjoy mobile Roulette. However if you have then you already have all the tools you need to get started. Mobile Roulette is played through your mobile phone at any site through their mobile platform. This means the only restriction you're going to have as to where you can play mobile Roulette is where your phone picks up an internet signal!
We don't know about you but we can't remember the last place we were at that had no signal.  Pretty much every shop, restaurant, or town centre you go to offers free wifi  nowadays. So this means there's almost never a time when you can't whip out your phone and start playing your favourite game!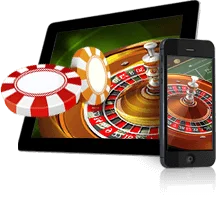 Live Roulette is a real game changer for players who are constantly on the move. Now you'll never have to miss out on your favourite game ever again. Not only that but times when you're waiting around at the dentist's, waiting for the kids to finish school, or commuting on the train no longer have to be boring and dull tasks anymore. Instead mobile Roulette lets you turn them into action packed and sometimes very profitable times instead!
Mobile Roulette is easy
You don't need to worry about how difficult playing mobile Roulette is either. It will probably be one of the simplest things you'll do all day. We'd even go as far as to say playing at a mobile Roulette table will become second nature to you after only your first few spins. And with the quality of mobile phones nowadays you'll find that you won't be struggling to see which number the ball has landed on either as the screen will zoom in automatically to let you see.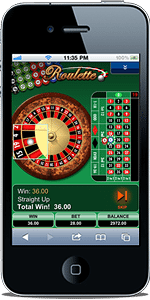 You don't need to take our word for it though as there's plenty of mobile casino free bonuses out there that will let you see for yourself just how good all the action at the table really is!